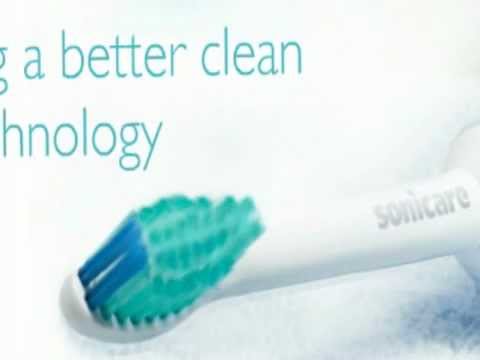 At our Fort Smith Dentist office, we've consistently advised that patients make regular use of the Sonicare tooth brush. If you are not familiar with it, the Sonicare is an electric powered brush built by Philips which makes it much easier to maintain good oral health at home. The Sonicare toothbrushes are clinically verified to reduce plaque, the main source of gum disease, and boost the overall health of your gums.
Since they use a very gentle cleansing motion, the Sonicare tooth brush is an excellent choice for patients who have sensitive teeth. But, even though it is gentle, it is still effective enough to make your teeth whiter as well as eliminate plaque. In fact, Sonicare's technological innovation gives you superior plaque removing, since it cleanses in ways that a manual tooth brush really can't.
By starting to make use of a Sonicare brush regularly, you should expect to see noticeable improvements in the overall health of your gums after just a couple weeks. This toothbrush is really very effective but it must be used on a regular basis. You may be delighted to find that it also can significantly reduce tobacco, coffee and tea stains and bring you whiter teeth in just a few weeks.
Sonicare's system uses a patented sonic technology so the brush can be gentle, yet still very effective in cleaning teeth and gums. The very high velocity of the brushes bristles use both high frequency and high amplitude bristle motions that you simply cannot come close to duplicating with a manual brush. The Sonicare also has a slender angled neck that makes it easy to get to previously hard to reach areas.
So by using a Sonicare you are making a solid investment in the health of your teeth and gums. The expense of the brush and replacement heads over the years should be easily offset by your not having to have expensive dental procedures. The Sonicare brush is also a perfect technique for people who have veneers or bonding to maintain the attractiveness of their improved teeth.
The Sonicare has long been the highest recommended sonic brush manufacturer by dental professionals around the world. And, as if all of this were not enough, Sonicare offers you a complete 60 days to send it back if you don't like it. You really should investigare making this investment in your oral health.